RESPONSIVE MEDIA
web design • development • marketing
In a nutshell, we build websites. But not ordinary websites. Ours are crafted with care and detail. They are sleek and modern, and view beautifully on both widescreens and mobile phones....and we don't charge a mint for them either.
Here is a very small selection of our previous work. We build websites made to fit you. Any special requests are easily handled, and we have a small team of designers and developers who love a challenge.
In recent times, we have working hard to make websites that are 'Responsive'. That is, they fit any device screen from large to small, so your website looks great no matter where it is viewed.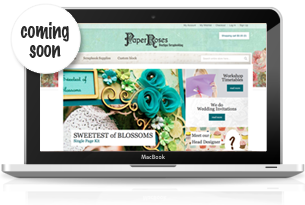 Paper Roses
Ecommerce Website - Magento
Our services are tailored to fulfil individual business concerns. We love to help a brand build its image online, and give it the professionalism it deserves.
Below are our basic services, however generally, these integrate with one another if so needed. Again, we love working on sites large and small.
E COMMERCE

Thar's gold in them thar hills. The internet is booming for retailers, and not just for the bargain shoppers. Boutique and niche related stores are having great success across the internet. We build stunning ecommerce stores, that run on the most modern platform, and are dead easy to use.
BUSINESS

We build business sites, both great and small. Whether it be a small business that needs a sharp internet presence, or a large company wanting to publish their digital musings across the globe, we can get you there. If you can think it, Responsive Media can build it for you.
SEO & SEM

Whats the point of a beautiful web presence, if there is nobody out there to see it? Responsive Media can get you noticed. Our websites are optimised to rank well in Google, and if you have a marketing budget, we can devise a strategy to get you the most bang for your buck.
Contact

The first step is a meeting of the minds. We sit down and discuss your business, where you are and where you want to be. Basically, we get to know each other.
From this we create the design and a content strategy suited perfectly for your business aspirations. This is also a great time to solidify your business's internet goals.
Development
This stage is the muscle work. We start builidng your site, whilst constantly keeping in touch with you on progress and business choices.
This process can range in length from anywhere from a few days, to a few months, depending on the size of your project. By the end, you have a perfectly functioning and pretty fine looking site.
Instruction
The final stage isnt really the end, its more of a commitment. We begin by training you to manage your website on your own, with direct communication with us if ever you hit a hurdle.
From this, we want to continue a relationship. The web changes quickly, we are here to keep you updated, relevant and on the pulse.
If your website needs a refresh, or to be rebuilt, its time to call
Responsive Media